Dorsey Kleger-Heine has over 20 years of experience serving dozens of organizations in diverse capacities including as general counsel, chief operating officer and board president. Prior to founding Kleger-Heine Legal Solutions, Dorsey served as the Chief Operating Officer & Legal Counsel at United Friends of the Children, a large non-profit that provides housing and education services to current and former foster youth. Dorsey also clerked on the Ninth Circuit Court of Appeals and represented a wide variety of organizations as a Senior Associate at Munger, Tolles & Olson LLP, which is consistently ranked on The American Lawyer's A-List. Dorsey also has served at-risk populations through her work as a Deputy Public Defender, Director of a Preschool Resource Center in León, Nicaragua, and Director of an Arts After-school Program in East Harlem. Most recently, Dorsey worked to reform the Sheriff's Department through her role as Deputy Inspector General for Los Angeles County.
E. Dorsey Kleger-Heine
Karen Ephraim has represented publicly traded and private corporations and individuals as an attorney for more than a dozen years. She started her legal career as a litigator with Munger, Tolles & Olson LLP and has broad experience in a range of matters, including securities litigation, employment matters, copyright infringement, and internal investigations. She also currently teaches a legal writing course to first-year law students at USC Gould School of Law. Prior to practicing law, Karen was a business journalist for several years with Bloomberg News in its Princeton, New Jersey and Los Angeles bureaus, where she covered the media and biotechnology industries.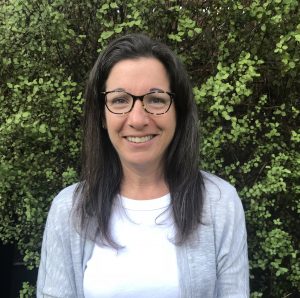 Karen Ephraim
Sassha Bellairs brings diverse experience in human resources, safety, project management, and business operations. These skills aid in planning and relationship building for her clients. Her experience stems from both, the for-profit sector in manufacturing and sales, and the non-profit education sector. Most recently she was the Director of District Strategy, Talent Development,and Operations for Teach For America – Alabama where she worked on leadership development of the program's alumni, building partnerships with districts and schools, and managing regional operations. She has an undergraduate degree in finance from the University of Florida, a Master of Business Administration from the University of Southern California, and a Professional in Human Resources certification from the HR Certification Institute.
Sassha Bellairs
Carrie King manages all administrative tasks and assists with client relations. Originally from Michigan, Carrie relocated to Chicago and taught high school history and civics before migrating to the non-profit sector. She worked at various non-profits in the city, including Chicago Cares, Dreams for Kids, and Make-A-Wish Foundation as well as volunteering at Tutoring Chicago. Most recently, Carrie spent over five years at Teach For America, working on growth strategy and geographic expansion efforts along with administrative support for a portfolio of regional offices. She now lives in the suburbs of Chicago with her husband, son, and new baby daughter.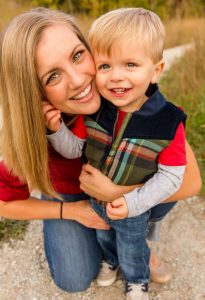 Carrie King